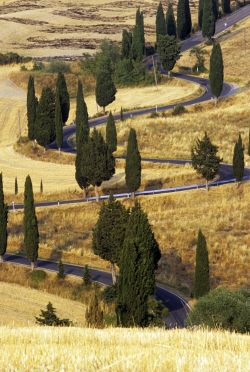 Sussex colleagues with teaching experience are taking the Fellow of the Higher Education Academy (FHEA) Pathway to formal recognition. The pathway run by the Teaching and Learning Development Unit (TLDU) and accredited by the Higher Education Academy (HEA) offers a flexible individual route to recognition of experience accumulated through teaching and supporting learning at HE level in a range of areas. The pathway is open to staff with a minimum of three years full-time equivalent of teaching in higher education and takes about 10 weeks to complete. So far, 10 members of staff have gained Fellowship of the HEA by this route since last summer, with another 15 set to complete by the end of May. RUSTLE has spoken to a few of the new fellows to find out what it is all about.
Angelos Koutsourakis, a tutor in Media, Film and Music and for the International Summer School, has been recently appointed Post-doctoral Fellow at the University of New South Wales in Australia. While looking for this first academic post he found that 'more and more institutions are asking for professional recognition of your teaching when you apply … some of them even have it as a question before you begin your application process' so it was important for Angelos to have some formal recognition of his years of teaching experience. Angelos explained that the resources provided by TLDU and the process of reflecting on his practice and writing his case helped him to articulate his experience in a way that helped him in job applications and interviews: 'it made me think of some of the initiatives I have taken and the things I have done. Sometimes when you do things you tend not to think too much about them … so I found this process useful in terms of being able to 'sell' some of my teaching abilities and experiences at interviews'.
The opportunity to reflect on his teaching and develop his practice was what Ross English (Vitae South-East Regional Hub Manager) was looking for in the pathway. He told RUSTLE: 'The type of teaching that I now have to do and the circumstances that I find myself in are dramatically different from those which I had experienced when I first taught when I was doing my PhD. When I was teaching in the 90s it was to small groups of 6-7 in rooms where you were lucky to have an overhead projector. The internet was in its infancy and you really had to encourage students to use the limited resources that were available. Last term I was teaching groups of 25 students who were much more turned on to technology than I was and their expectations of what was going to happen in lectures in terms of use of technology and interaction were more advanced … I felt I needed to step back and look at how I was teaching'. The FHEA pathway offered a structured but flexible way to do that as it involves 'making a case that you have experience in teaching, that you have reflected on your teaching and that you undertake your teaching in a way that is thoughtful and purposeful'.
Suzanne Tatham, whose role as a Learning and Teaching Support Librarian means that she does a lot of one-off sessions with groups of students, wanted an opportunity to broaden her thinking about her teaching and get some theory to back up what she was doing. For her 'the timeframe and the flexibility of it were the biggest strengths of the programme – that you could fit it in around other things. That really worked for me. The support materials were excellent and were available online so I could do it all from home. It was very well organised and supported'.
As part of the reflective process participants conduct a developmental observation or review of teaching of a colleague with the main focus being on learning through being the observer. Ross was initially skeptical about that as he had not always found observations to be productive, but this time it was different: 'it was more proactive on my part. I observed people teaching my subject … bearing in mind the questions I was asking myself as I made my case' and it provided a useful focus for reflection on his own practice. The case that applicants write is only 3000 words in total, with individual word limits of 300 or 500 for each section and Angelos found no difficulty in finding enough to write, joking that: 'if you consult the material on the TLDU website and reflect on your own teaching you find that the word count is actually too small'.
Ross, Angelos and Suzanne each had their own reasons for signing up for the FHEA pathway and see different strengths and benefits in it. Ross saw an immediate impact on his teaching: 'The FHEA pathway was a very good thing to do. It complemented the things I was doing in my teaching and I have changed the way I teach as a result. Thinking about the outcomes you want and the best ways to get there is a very productive thing to do.' Suzanne also gained a new perspective on her teaching practice: 'it was really good for giving my teaching a bit of context … to see the bigger picture'. Angelos sees the benefits in terms of moving on in his career and feels that now his job applications are taken more seriously: 'I pretty much practised for interviews by doing the work on the pathway and at the same time learned lots by using the resources on TLDU'.
The FHEA pathway leads to formal recognition but is essentially a developmental process for as Ross says:
'making the case is straightforward – getting to that point is the interesting bit'.
If you think you might like to make that journey yourself groups are starting out every few weeks throughout each term and the summer vacation. You can find out more by looking at the FHEA pathway web page or contacting Jan Pryse.